Teach Siri what you want to do on Anghami!
For iOS 13, with the new Siri, we have automated shortcuts (most used, or recently used commands) available in Siri shortcuts. Instead of users manually enabling commands from settings, now it's all supported by Siri as a voice command. and shortcuts are automatically added to the shortcuts app as suggestions
If you are using an older iOS, you can ask Siri to play your likes, playlists, and downloads or even like the song you are playing and many more commands. To start doing that, you need to configure the commands with your voice so Siri can recognize it instantly and to do it for you.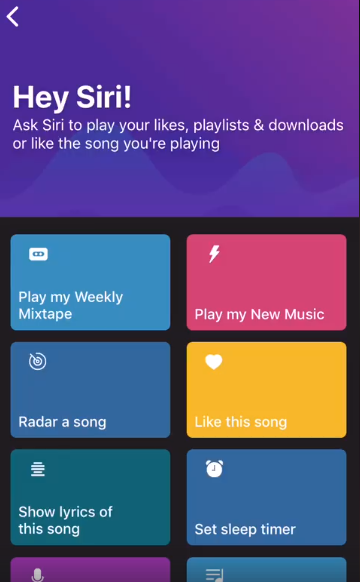 How to configure Siri for Anghami:
From the app settings > Tap on Hey Siri!
Tap on the command and record your voice.
Initiate Siri and ask her what to do.