Here at Anghami, we're huge supporters to students, and everyone involved in education and of course MUSIC. For that reason, we made this special offer for YOU!
This offer is made available to students who meet our conditions below. the eligible users are entitled to receive a 50% discount on the monthly subscription price of Anghami Plus. With an Anghami Plus subscription, you will be able to download with no limits for all your favorite songs and you will remove ads totally.
To activate the offer, you must log in on our website and link your valid educational email .edu to your account and validate that you still own it.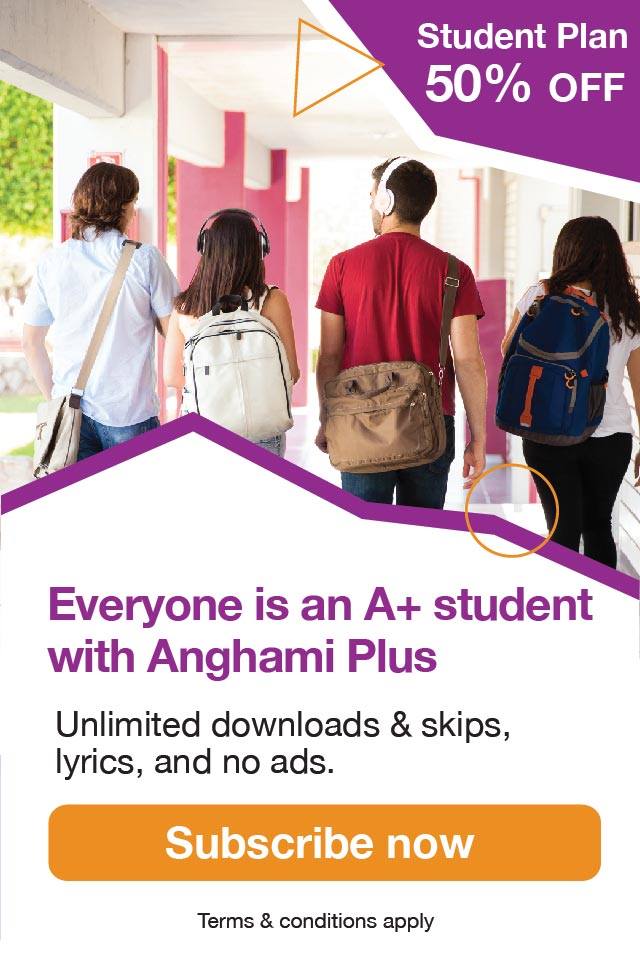 How to subscribe using Android or iOS app:
Open your Anghami Android or iOS app:
Tap on Subscribe to Anghami Plus in-app
The "Student Plan" will appear if you're eligible. Terms and conditions below*
Verify your educational email .edu
After verification, proceed by entering your billing details on iTunes/or Google Play.
How to subscribe on the Web:
Visit the subscribe page https://plus.anghami.com/subscribe and log in with your account
Press on Student plan and verify your educational email .edu
Check your Edu Email inbox and verify that you own the email.
Enter your credit card details
Payment Options
iTunes/or Google Play from the Mobile app directly
Credit card from the web (plus.anghami.com)
Terms & Conditions:
This offer is not available for users who connect from Lebanon & Jordan.
This offer is only available for eligible users * conditions apply
The payment methods available for this offer are by Credit Card, Google Play, or iTunes.
The refund policy is not applicable for this offer
Your education email will be revalidated once every 12 months
Anghami has the right at any time to stop this offer without prior notice